NYC Developmental Lab (2015)
Edit
A casting call for "BAT OUT OF HELL - Developmental Lab Auditions" was put out in October 2015:
"THE LOST: Must be at least 17 to play 16-25. Seeking men and women to play a gang of rebellious, fearless, angsty teens, who mysteriously never age. They live on their own amid the ruins of the Natural History Museum in the City of Obsidian (formerly Manhattan) following a cataclysmic event that caused Manhattan to split away and drift far out to sea."[1]
Bat Out of Hell held a developmental lab at Pearl Studios from November 2 to November 24 2015.
According to Andrew Polec, Jim Steinman was there in person and "he was rock & roll to the hardest nth degree"[2]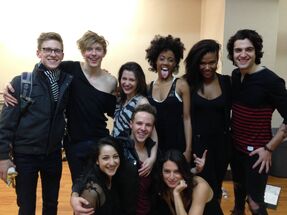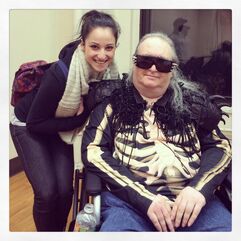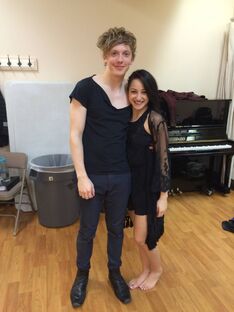 Music, Lyrics, & Book - Jim Steinman
Director - Jay Scheib
Producers - Michael Cohl, David Sonenberg
Music Director - Michael Reed
Casting - Carrie Gardner, Stephen Kopel, Jillian Cimini

Andrew Polec - Strat
Sheridan Mouawad - Raven
Bradley Dean - Falco
Julia Murney - Sloane
Christina Sajous - Zahara
Charlie Franklin - Tink
Billy Lewis Jr. - Jagwire
Justin Sargent - Ledoux/Ensemble
Lance Bordelon - Blake/Enemble
Alyssa DiPalma - Ensemble
Zuri Washington - Ensemble
References
Edit
Ad blocker interference detected!
Wikia is a free-to-use site that makes money from advertising. We have a modified experience for viewers using ad blockers

Wikia is not accessible if you've made further modifications. Remove the custom ad blocker rule(s) and the page will load as expected.