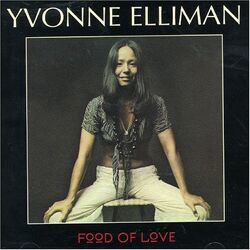 Description
Edit
Food of Love is a 1973 album by Yvonne Elliman. It contains "Happy Ending," Jim Steinman's first commercially-released song.
Casserole Me Over
More Than One, Less Than Five
I Want to Make You Laugh, I Want to Make You Cry
Muesli Dreams
I Can't Explain
Sunshine
Hawaii
I Don't Know How to Love Him Blues
The Moon Struck One
Love's Bringing Me Down
Producer - Rupert Hine
Lead Vocals - Yvonne Elliman
Backing Vocals - Irene Chandler, Rosetta Hightower, Ruby James, Liza Strike, Joanne Williams

Keyboards - Rupert Hine, Ann Odell, Peter Robinson
Guitar - Mick Grabham, Simon Jeffes, Pete Townshend
Bass Guitar - John Gustafson, John G. Perry, Darryl Runswick
Drums - Michael Giles
Percussion - Ray Cooper, Morris Pert, Caleb Quaye
Cello - Paul Buckmaster
Harmonica - Rupert Hine
Ad blocker interference detected!
Wikia is a free-to-use site that makes money from advertising. We have a modified experience for viewers using ad blockers

Wikia is not accessible if you've made further modifications. Remove the custom ad blocker rule(s) and the page will load as expected.