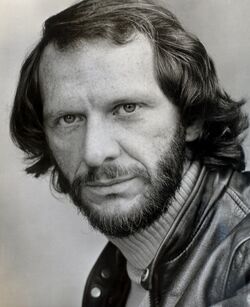 Biography
Edit
Seth Allen, a Brooklyn-born actor and director, died of cryptococcal meningitis on August 14 1986 at his home in Manhattan. He was 45 years old.
Mr. Allen won an Obie Award for best actor of the 1966-1967 theatrical season for his appearance in Futz, directed by Tom O'Horgan and performed by La Mama Troupe. He had appeared in productions on and Off Broadway, including most recently Accidental Death of an Anarchist (1984) and Lisbon Traviata (1985).
He was the author of Sissy, which is scheduled to be performed at La Mama for its 25th anniversary in November. As a director, he was best known for A Rat's Mass (1969) and Blonde Roots (1974), of which he was also the author.
Work with Jim Steinman
Edit
Ad blocker interference detected!
Wikia is a free-to-use site that makes money from advertising. We have a modified experience for viewers using ad blockers

Wikia is not accessible if you've made further modifications. Remove the custom ad blocker rule(s) and the page will load as expected.